Working on wheels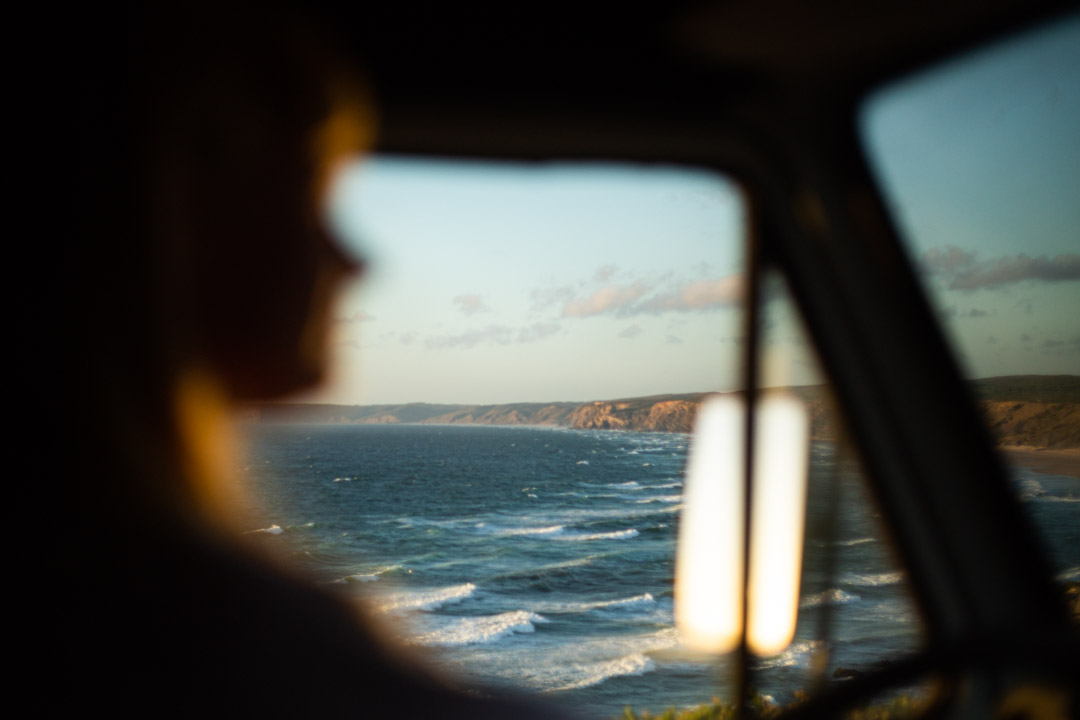 The constant buzz of the city and their overconsuming citizens drove me out of the city and down the road heading south. When I saw my van on an online marketplace I fell in love directly. The cute, roundy block on wheels with a big table to work on and a queen size top bed that I don't need to unfold every night, seemed like the perfect place to live in (and it sure proofed it is!).

We go to thick and thin together. In one of my first weeks traveling, when I just made it to Portugal, l was redirected by google maps to take a "faster route" and ended up in the mountains. Both me and my van are gals from the North so we're used to flat surfaces...

Two diesel injectors broke and we barely made it to the top... I often refer myself as a snail living in her snail shell, but I'm not over reacting if I would say that a snail would have overtake me and I was sweating like hell…

"I must be a mermaid. I have no fear of depths and a great fear of shallow living." ~ Anais Nin
Another time I had to be towed out from a ditch on a super steep road. If it weren't for a trunk of an eucalyptus tree I would have rolled all the way.. Ahh, let's not think about that! Exept for some small repairs my baby is keeping it tight!
I'm sure my van is dancing happily on his springs when my partner is coming over.. but a bit of privacy is a small price to pay for this beautiful life on the road.
Hopefully we keep rolling together a little longer!